We recently completed a retaining wall in Dundee.  Here are a few before and after photos.  This was a simple, straightforward project.  There was an existing retaining wall installed on the adjacent property and we tied the new wall into it.
If you are interested in learning more about our retaining wall services, visit the retaining wall page on our website.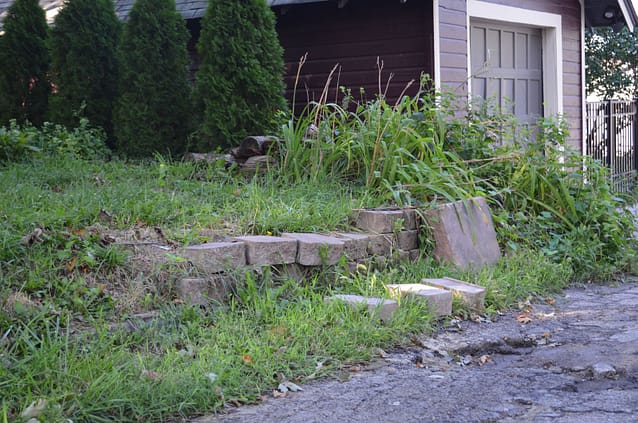 There was an existing retaining wall that was falling down.  We cleared away all the debris and created the retaining wall you see below.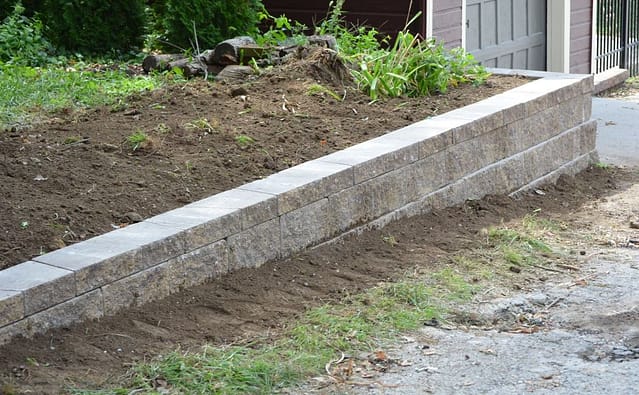 The wall was located in the alley of the property.  We wanted the wall to follow the grade and gradually disappear into the slope of the property.